Senior Portrait Photography
Congratulations graduate! You're probably so excited to be moving onto the next chapter of your life.
I offer cap and gown photos (both included in the session), your yearbook photo in-studio that will meet your school's requirements, and indoor or outdoor senior portraits to remember one your biggest life accomplishments.
My goal is to guide you into poses that feel natural and comfortable for you so that you feel confident in our session. I love to include things that you're passionate about like musical instruments, sport equipment, and career specific props so that we can tell your unique story!
I can't wait to work with you and celebrate your final days as a student!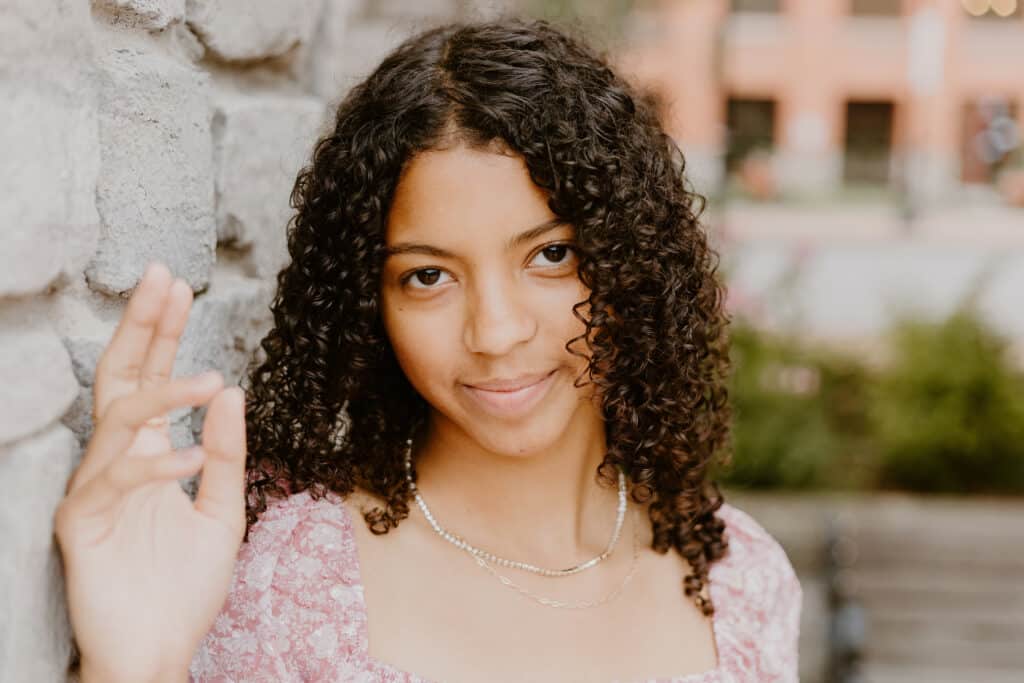 What can you expect from Moments Captured CNY?
A gallery showcasing your personality, hobbies, and interests
A yearbook photo that meets your school's standards
A highly personalized experience built around you and what makes you unique
A timeless and classic style of editing bringing true to life colors and tones
Packages starting at $379
What clients are saying about Moments Captured CNY
JoAnna Ragon
April 11, 2023.
Completely over the moon with how my Maternity and Family Photo Session went and how BEAUTIFUL the photos came out! Caitlyn did a great job giving us direction on where to stand, pose and how to have fun during the shoot. It was a wonderful experience and I'm forever grateful that I now have these memories and photos to hold onto. Thank you!
Lauren McNerney
March 28, 2023.
Caitlyn is very professional and responds in a timely manner! Her pictures are beautiful and you receive the edits quickly. Highly recommend!
Niya Moulton
March 15, 2023.
Caitlyn was very professional, prompt, kind, patient, and created a comfortable and safe space for us. She is also super kid friendly, which really made taking pictures with a young child so easy and stress free! Would highly recommend!
Rebecca Christian
March 13, 2023.
Caitlyn is so patient, kind and a pleasure to be around. Her attention to detail and the effort she put into making things special, made this Mother's Day shoot perfect. I look forward to future experiences with Moments Captured CNY to truly capture precious moments with my daughter. A picture is worth a thousands words and Caitlyn captured our story beautifully. I highly recommend!
Liza Rockwell
March 8, 2023.
Caitlyn was absolutely amazing!!! Not only did she get great pictures but she did amazing with make sure all 3 of my kids feel comfortable. I can't wait to book her again. She made all the step from booking to purchasing the prints simple and straightforward. When I got confused on a step she helped and was right there. I'm so glad she was able to get our first family picture in 5 years. I can't thank her enough for making this experience so amazing!
Ebony Everson
February 25, 2023.
They were great and very professional. I feel like they really captured exactly what we wanted. I highly recommend.
Catherine Phelan
February 23, 2023.
She did an amazing job making my business photos look professional and beautiful! Came right to my studio and worked with what I had. Very personable and professional!
Alissa Welsh
January 17, 2023.
Caitlyn by far exceeded our expectations! We had a low key wedding but her visions for our photos made it such a special day, every moment captured! Thank you so much Caitlyn for taking such beautiful photos!
Dylan C
January 10, 2023.
Took amazing photos of my engagement, very professional, had a good eye, and a quick turnaround on the photos! Loved how she blended in with other sightseers to keep the surprise.
Connor Bruno
December 27, 2022.
Caitlyn was absolutely wonderful to work with. She helped pull off an amazing surprise engagement and the pictures turned out absolutely perfect. I would 100% recommend her to anyone looking for a photographer in the area!